For this year's annual 4/20 release, Inertia's Root™ presents IR ALTITUDE IV: XX. While 4/20 is a day of jubilation for everyone who appreciates cannabis, we respect public health considerations around the spread of coronavirus and will forego our annual gathering this year. Although we won't be physically celebrating together this year, you can still elevate with us by enjoying our new homegrown premium cannabis strains & our limited merch collection.
Backstory: For this year's packaging & merch we wanted to do something innovative & fun, we reached out to our friend & fellow Black-Owned Business Saul Good™ for creative direction.
In the past we have seen various sneaker companies including Nike & Adidas release limited runs of sneakers celebrating 4/20. Our CEO Stuart, a retired sneakerhead himself, thought it would be interesting to conceptually draw inspiration from the sneaker world for this year's drop.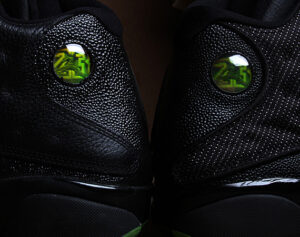 Naturally, the iconic Altitude Air Jordan 13 sneaker would come to mind and ultimately be selected as the proper muse for this project.  The Altitude Jordon 13 is particularly fitting since Altitude by definition is the elevation of an object above the earth's surface.  Similarly, the elevated state of consciousness one attains after consuming our latest harvest (Batch 0003) of premium cannabis, can be figuratively likened to that of a state of high altitude.
Furthermore, rooted in the tradition of Air Jordan, we looked to the extraterrestrial Looney Tunes character Marvin The Martian as inspiration for the drop. Conceptually, Marvin serves as a pseudo-mascot for the drop.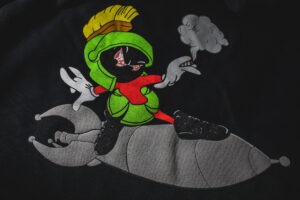 Packaging
In theme with the original Altitude Air Jordan 13 shoe that was released in 2005, we used the same color pallet from the shoe & sneaker box (Black, Altitude Green, Silver & Red). The Indica strains this year will be identified by a black label, while the Sativa strains will use a green label. For the lid we reconstructed the Jordan 13's signature hologram located on the upper ankle of the shoe in the form of a premium holographic sticker. The centerpiece of the label is the recreated silver label from the Jordan 13 shoebox. Lastly, we redid the "Jordan Wings" logo to read Altitude as a substitute for Air Jordan.
Furthermore, In the spirit of retro Jordan'
s, all purchases will receive a limited-edition 4 x 6 Jordan inspired retro card with each purchase.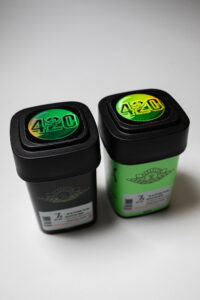 Container
We used the sleek blackout 45 dram container, known for its ability to block harmful UV rays & preserve flower quality.
Merch
Since we dove in conceptually with this year's packaging, it was important to keep that same energy with the merch for this year's collection. The collection contains three premium offerings which include a Hoodie, Garment Dyed Long Sleeve Tee & a Vintage Washed Tee. We used 3 different decorative methods, Embroidery, Screen print & 3-D Puff Screen print. We used elements from the concept & packaging as motivation.